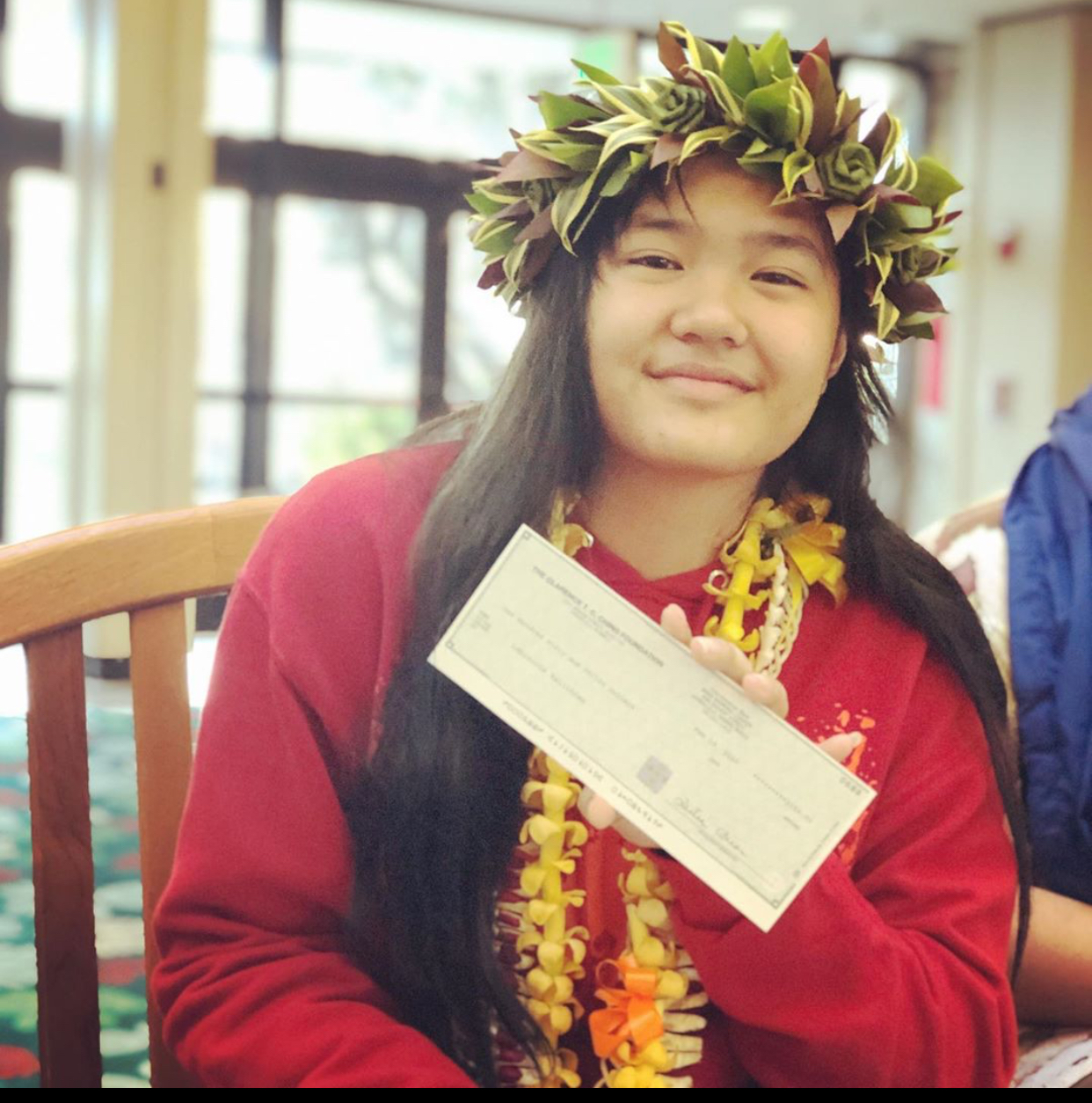 Essay Division:
Lahikiola Kailihiwai - 2nd Place in 7th Grade (earning $150.00)
'Ike Pono?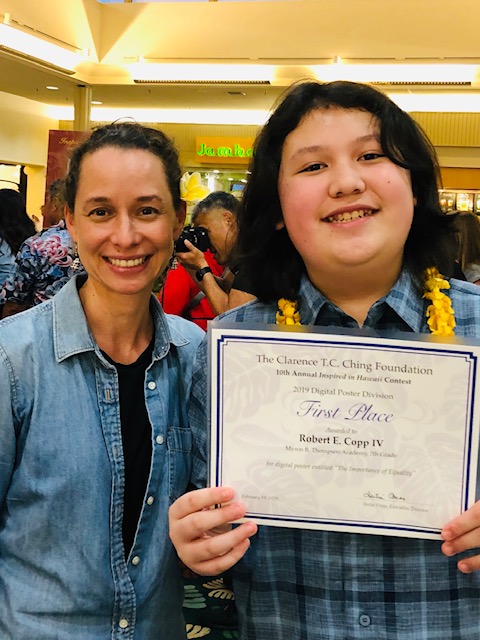 Digital Media Poster:
Bobby Copp - 1st Place in 7th Grade (earning $200.00)
The Importance of Equality

Please congratulate two of our 7th graders who represented MBTA this past Wednesday at the 10th Annual "Inspired in Hawaii" Essay, Poster, Digital Media Poster and Video Contest sponsored by the Clarence T.C. Ching Foundation. I've included links to their winning essay and digital media poster below.
Join me in congratulating our senior, Brianna Weikel, who was recognized as a 2019 Heisman High School Scholarship School Winner for her dedication to gymnastics, academic excellence and contributions to the greater community. Brianna was selected along seven other students to represent the State of Hawaii. I've included pictures of Brianna on the beam and bars for you to enjoy!

The Heisman High School Scholarship extends the Heisman prestige to our nation's most esteemed high school seniors by recognizing and rewarding outstanding scholar-athletes who understand that the most important victories not only happen on the field, but in their schools and communities.

Brianna, we are very proud of your accomplishments!

Ms. Waterhouse